'V' ENDORSEMENT
'V' - VEHICLE RECOVERY ENDORSEMENT
If you want to tow (recover) vehicles for hire or reward you need to have a 'V' licence endorsement,
as well as the right Class of licence (e.g. Class 2, Class 4) for the tow vehicle you are operating.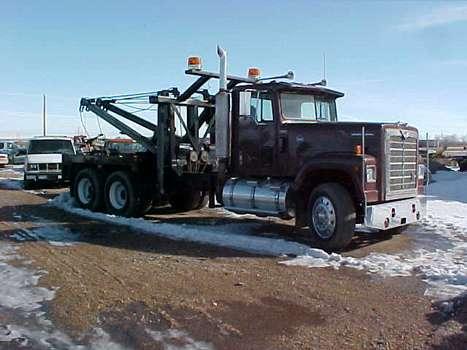 If you want to tow (or carry) vehicles for "hire or reward" (as a paying job - either for money or trading for other reward)you will need a 'V' (vehicle  recovery) driver licence endorsement.  The endorsement works with theClass of licence you have - so if you are towing a car and the weight of your truck and the car you aretowing will not be more than 6,000 kg all together, then you would be able to use your "V" endorsementwith a Class 1 (car) Full Licence.
Most tow trucks are Class 2 - but if you want to drive a big wrecker, as in the picture above, you willneed a Class 4 licence as well as your 'V' endorsement.
To gain a 'V' endorsement you will need to:
Have held a Full Class 1 licence for at least two years .

Pass a NZ Transport Agency Approved Course (this is what PassRite can do for you)

Pass a Fit and Proper person check (also known as a Vetting or Police check) - this is done when you apply for the endorsement at a driver licence agency (e.g. AA.) Note: there are additional requirements if you have lived overseas.

Pass a NZ Transport Agency Medical (unless you have done this for a driver licence within the last 5 years)

Pass a Full Class 1 (car) driving licence test with a testing officer at a licensing agency, e.g. AA (unless you have passed this test in the last 5 years.) Note:this is the same test as the Class 1 (car) Full Licence Test - there is no special "V" endorsement test
The cost of our 'V' (Vehicle Recovery) Licence Endorsement Course is $550.00 including gst.
A non-refundable deposit of $200.00 is required on provision of study materials with the balance due at the time of the course. Please contact us if you would like a written quote - we are a registered provider to Work & Income.
Click here for more information regarding our course fees.
Clickhereto see the fees payable to the Licensing Agency.
Prices subject to change - current as at June 2021.